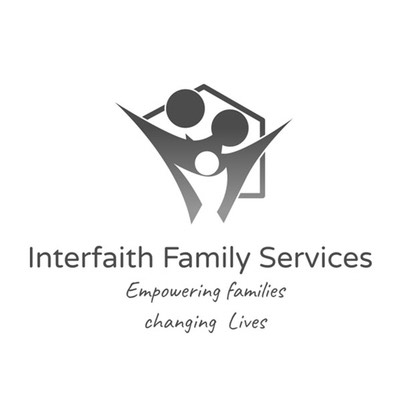 Interfaith Family Services of Ocean County is part of a national organization called Family Promise.
Our Mission Statement:
Interfaith Family Services of Ocean County is a non-profit, interfaith ministry committed to providing shelter, meals and assistance to homeless families. With our trained volunteers, we reach out with compassion and acceptance, providing help, hope and a safe haven for our guests while they seek permanent employment and affordable housing. We increase community awareness and advocate responsible solutions to homelessness.
We here at Our Lady of Guadalupe Parish have been involved in this ministry since its inception in Ocean County for 25 years. We are one of the churches that provide shelter 4 to 5 weeks out of each year.
The Interfaith Family Services of Ocean County is comprised of 11 churches and one synagogue. There are also 8 support congregations that partner with host congregations to staff a host week.
Volunteers are the heart and soul of the interfaith Family Services (IFS) program. Without volunteers we could not provide services to our guest families. Volunteers perform simple but immeasurably significant services. They supply the meals, the time needed to host at our church and they donate money to purchase the supplies for the host week as well.
They talk to the guests...and listen. They can be a source of HOPE. This is where WE can start to make a difference!
Consider becoming a volunteer. Here are some of the ways you can help:
- Preparing food
- Hosting guests families at our host sites in the evening or overnight
- Playing with children and helping with homework
- Teaching life skills like parenting, home management, budgeting and nutrition
- Becoming a volunteer coordinator
- Helping with clerical and administrative jobs at the IHN office
- Becoming a mentor to our families
- Joining the Board of Trustees
- Or bringing your unique personal skills to help our families in other ways
To find out more ways please go to http://ihnoc.net
The only way this works is through the help of volunteers who are asked to just give a few hours during a Host Week. This program keeps our Homeless children out of hotels and motels. It keeps the children safe and with their parents.
To find out how you can help or volunteer at the Our Lady of Guadalupe please contact Pat Rainer at 732-300-8288 or email at This email address is being protected from spambots. You need JavaScript enabled to view it.
Pat Barlow (Sleepers) 732-905-4199
Janet Lawson (Hosting) 732-367-0315
Lisa Romano (Dinners) 848-448-1131
Judy and Bill Locke (Supplies) 732-408-9314
Velda Castellano (Set Up and Break Down) 908-600-4835
INTERFAITH FAMILY SERVICES
We will once again be converting the Red Brick Building at Holy Family Campus (1139 E County Line Road, Lakewood) into a home for our families beginning Saturday, October 7, 2023 at 1:15pm. We need volunteers to set up. During the week we need Volunteer hosts, sleepers and cooks. All new hosts and sleepers will be paired up with experienced volunteers during their initial Hosting and Sleeping Evening. On Sunday, October 15th at 9:15 am, we will need several volunteers to help us clean up and take a bag of laundry. Don't wait for us to call, if you can help please call the numbers listed below!!!
Set up and clean up: Velda 908-600-4835
Supplies: Judy and Bill 732-408-9314
Hosting: Carol 973-219-3034
Dinners: Lisa 848-448-1131
Sleeping: Pat 732-905-4199
Questions: Patty 732-300-8288
or email
This email address is being protected from spambots. You need JavaScript enabled to view it.
If you don't have time this Host Week we are also in need of supplies: HE Laundry Detergent, juice boxes, bottled water, snacks for the children and ShopRite Gift Cards.
Please share this information with others. Bring the teens to come and help. (We can give service hours.)