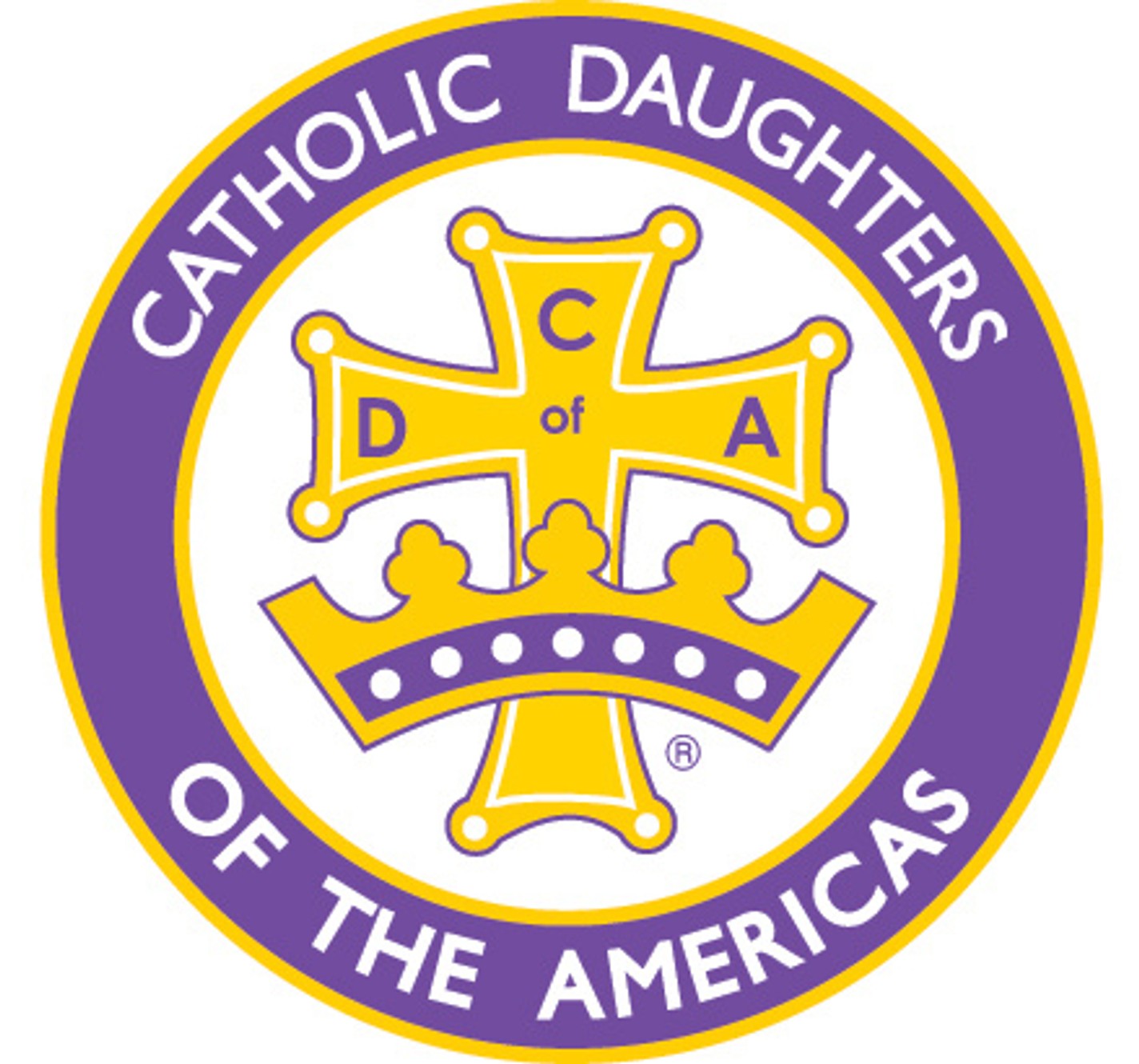 Catholic Daughters of the Americas are a friendly, generous group of women committed to the Court and its ministry.
The works of the CDA include: the annual Baby Shower for Jesus which collects baby items for families in crises;
filling Thanksgiving and Christmas baskets; Lenten and Summer Food Drive for Catholic Charities; an education contest for school children.
For more information about the Catholic Daughters of The Americas, please call the Parish office.
At the September 02nd meeting our members collected paper products and were delivered to Providence Safehouse of Catholic Charities of Trenton. This safehouse offers assistance and programs for women and children dealing with domestic violence in Ocean County.
The second photo October 07 was called Socktober!!! This is where we solicited our members to participate in this fund raiser
through "WE HELP TWO", making twice the difference.(https://www.wehelptwo.com/) For $10, Catholic Daughters will receive back a $5 donation plus a package of socks. These socks will be donated to the refugees at the Lakehurst Base in Ocean County.
On our November 04th membership meeting, we will be collecting dry food goods, baskets, and coats for our food pantry. Gift cards from ShopRite and Stop & Shop and turkeys
will also be collected for the upcoming Thanksgiving holiday.
On our December 02nd membership meeting we will be collecting blankets, gently used towels, and wet pet food forOcean County Animal Shelter, least we forget our fury family.
Just to add one request... we would be honored if you would be our guest at one of our meetings and join us in prayer and give us your blessing in the work we are doing for our Catholic Community.