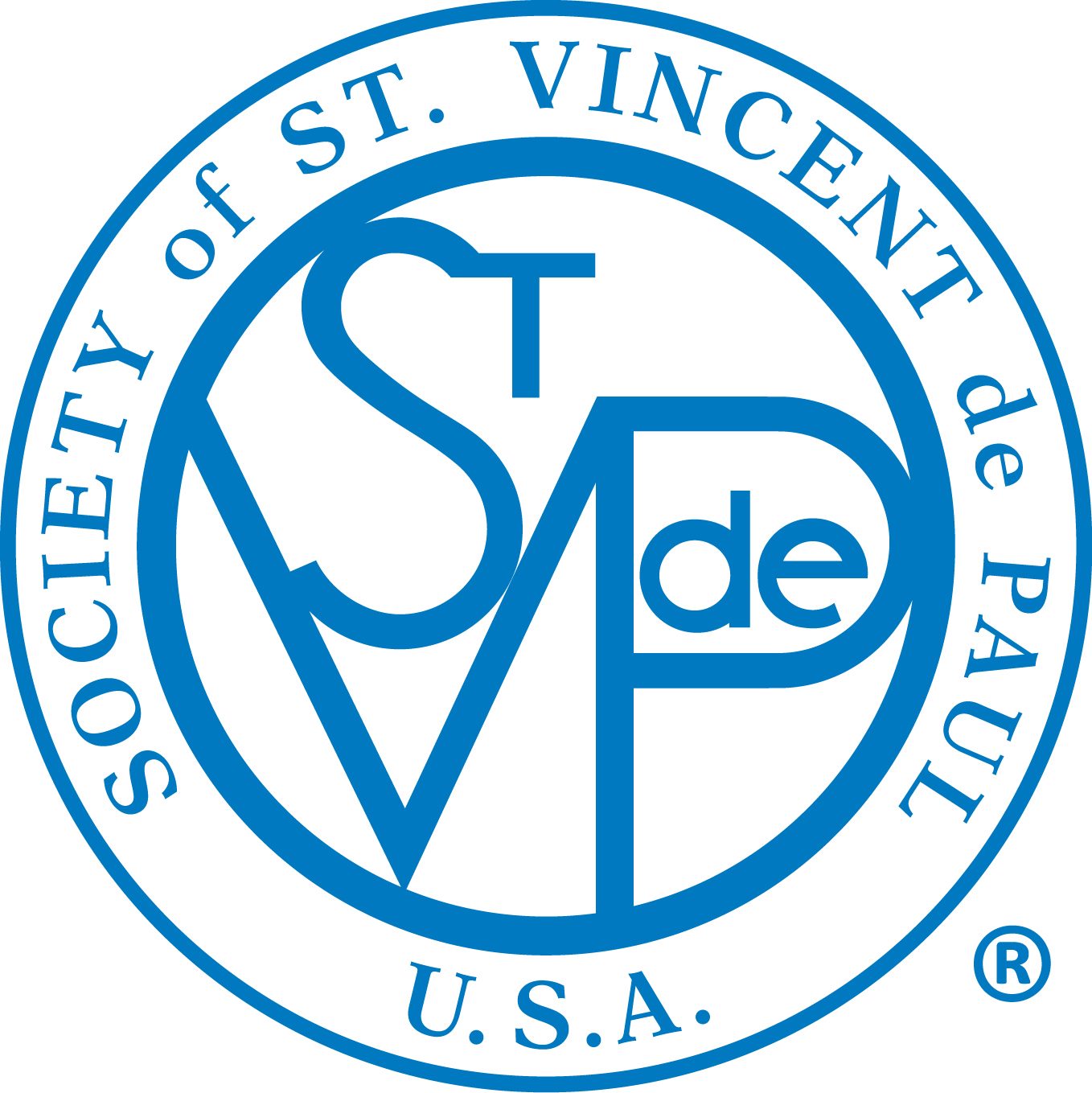 We are currently looking for a Treasurer for our SVdP Society who manages the finances and reporting for our Parish Food Pantry. This is a volunteer position and includes bookkeeping and accounting of all financial transactions. If you are interested please contact Wayne at
732-267-3065.
Our local conference of the St. Vincent de Paul Society has been our outreach to those who are in need and suffering. Our parish supports the conference with our resources, fund-raising, and volunteers. Inspired by Gospel values, this lay organization leads all to join to grow spiritually by offering person-to-person service to those who are needy and suffering. It is first and foremost a spirituality movement which makes that spirituality manifest in its advocacy and direct service to the poor of our area
Saint Vincent de Paul Food Pantry is opened on:
Thursday 9:30 am until 12:30 pm
Saturday 9:30 am until 12:30 pm
We are located in the trailers in the lower parking lot of Saint Mary of the Lake Church.
We are currently looking for volunteers to help at the pantry on Thursdays and Saturdays from 9:15 am to 12:30 pm. Can you spare 3 hours a month to help us help our neighbors? (We especially need your help if you are bilingual.) If you wish to volunteer, please contact Nancy at 732-275-7199. If you can't physically volunteer at the Food Pantry perhaps you can help by making phone calls or sending out emails.
We appreciate all the generous support for our neighbors in need each month. At present, our pantry still faces unprecedented needs. If you have food donations, you can drop them off in the bin when you go to Mass or at the Pantry during our hours of operation.
We are currently looking for the following items:
Cleaning products, toilet paper, soap, coffee, boxed milk
All donations will be gratefully accepted. Monetary donations are also appreciated and can be dropped off at the Food Pantry or the Rectory.
For those seeking financial aid!
Help is here for Rent and Utilities!!
Call the SVDP Hotline for assistance, 732-534-9375 or
visit us at the pantry on Thursday from 9:30 - 12:30.
PLEASE NOTE: BEGINNING MONDAY AUGUST 14TH , we will be assisting with financial aid on Mondays from 1PM-4PM